Unlimited winter adventures
238 kilometers (148 miles) of perfectly groomed slopes, 45 state-of-the-art cable cars, almost 3,000 m (9,843 ft) above sea level, 14 restaurants and mountain cabins, and much more.
Ischgl is not called the winter sports metropolis for nothing. Whether on the slopes of the Silvretta Arena, the cross-country ski trails in Ischgl and Galtür, or away from the hustle and bustle on the picturesque winter hiking trails, every winter enthusiast will find something to suit them here.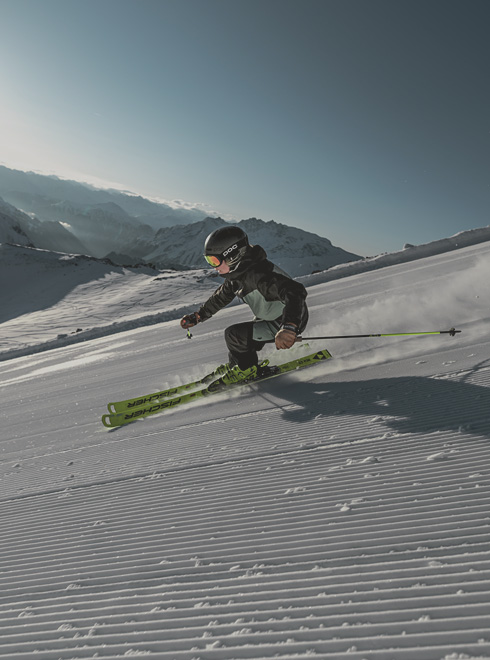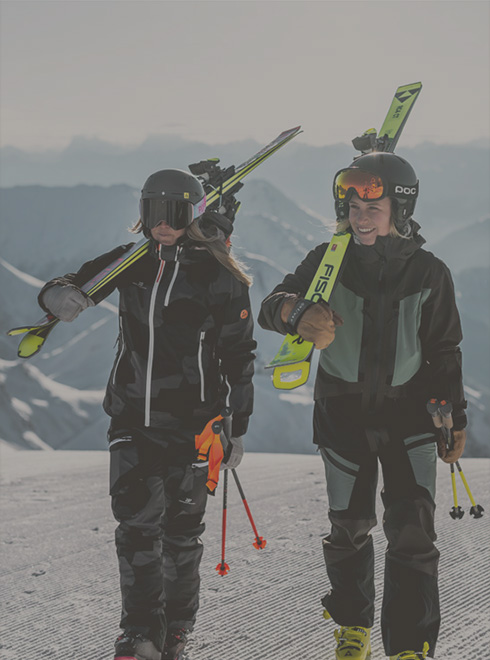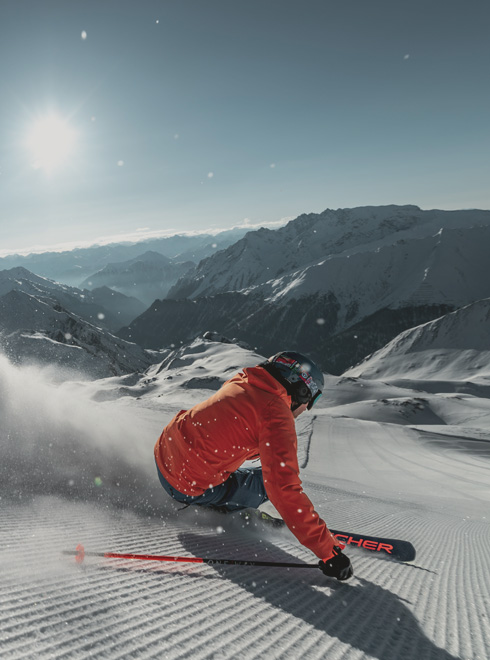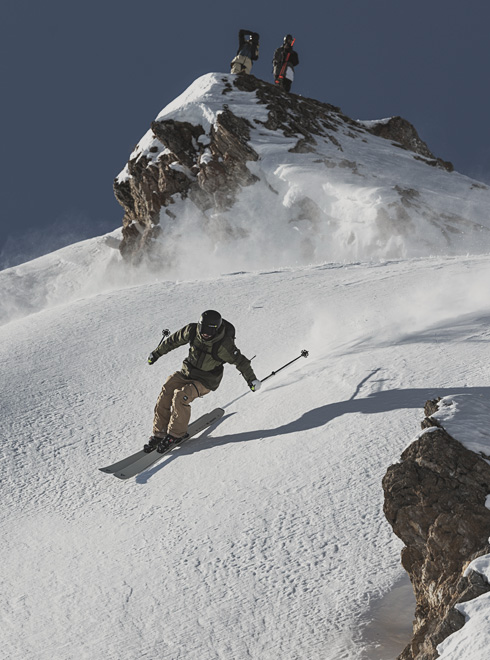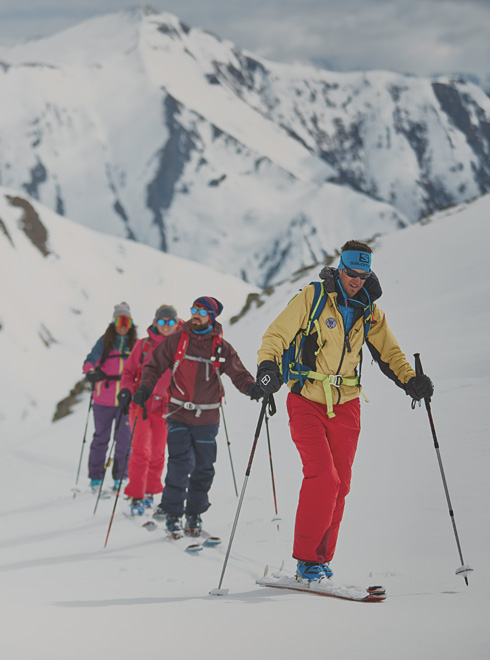 Ski vacation unlike anywhere else
Winter sports enthusiasts will find an unparalleled terrain to let off steam and enjoy the snow-covered Alpine panorama to the fullest. But Ischgl has even more to offer than just first-class downhill runs, like the mysterious smuggler routes. The fascinating routes take skiers on a historic journey back to the days when smugglers bravely maneuvered their way through the snow-covered paths between Austria and Switzerland.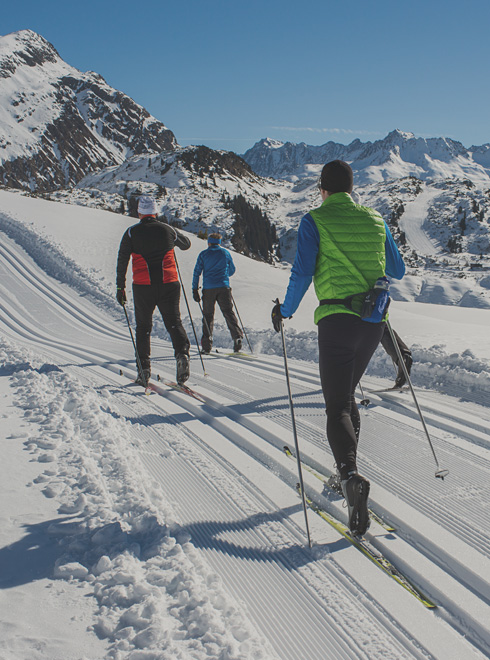 Cross-country skiing
in a picturesque winter wonderland
Ischgl and Galtür, two idyllic destinations that have joined forces to create a unique network of cross-country ski trails. The routes lead through dreamy valleys and forests, surrounded by majestic peaks. The experience of cross-country skiing in Ischgl and Galtür is more than a sporting activity. It also offers an opportunity to enjoy the tranquility of the mountains and immerse yourself in the magical winter wonderland.
Winter hiking—enjoy peace and nature
Away from the hustle and bustle of the slopes, snow-covered trails invite you to experience the tranquility and beauty of the winter season. Surrounded by impressive landscapes, winter hikers can enjoy the peaceful nature to the fullest and escape from everyday life. Whether you want to take a leisurely stroll or explore more challenging routes, the winter hiking trails in Ischgl offer you a unique combination of exercise and nature.
Event highlightsIschgl in a festive mood
The lively event scene in Ischgl offers unbeatable entertainment all year round. The Top of the Mountain concerts bring global stars to Ischgl every year. In addition to these musical highlights, there are a variety of après-ski parties and smaller events that are also worth a visit.